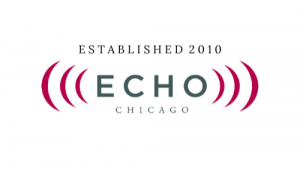 Adults over 65 years of age are at higher risk of experiencing chronic pain and adverse events from opioids and opioid use disorder (OUD). Older adults are more likely to inadequately report their pain due to age-related health, which may lead to undertreatment of pain. In the last two decades, opioid prescriptions to treat chronic pain among older adults increased at a rate of nine times what they were previously. This surge is accompanied with a drastic increase of older adults visiting emergency departments due to opioid abuse, misuse, overdose, and addictions to heroin and cocaine. In consequence, chronic pain, opioids, and OUD have become a major crisis in the United States among older adults.
The Opioid Use and Pain Management in Older Adults (I-COPE) program is an intervention that offers providers a set of smart tools for a more effective and efficient geriatric pain, opioid, and OUD management. The aim of the I-COPE program is to evaluate integration of shared decision-making, patient-centered clinical decision support tools, and ECHO model to address the critical need to integrate effective treatment for older adults with chronic pain, opioid use, and OUD. Patient-centered clinical decision support (PCCDS) tools provide clinicians with information presented at the right time and tailored to the individual patient, improving communications, care, and patient-provider satisfaction. Shared decision-making (SDM) is a highly effective collaborative framework when there are many choices and there is uncertainty about the optimal treatment choice.
ECHO-Chicago in partnership with I-COPE Principal Investigators has developed an 8-week curriculum to offer more geriatric clinical content and EHR updates with real-word cases. Each session will include didactic topics delivered by an interdisciplinary team of content experts, and two 15-minute problem-solving exercises using real-world cases brought by participating PCPs. PCPs will review how they can use the I-COPE Program toolkit with each case. Didactic content will include a walkthrough of the PCCDS and education on the demographics of pain and OUD, special considerations for pain management (e.g., cognitive impairment, functional impairment, social determinants, and caregivers), principles of SDM and assessing patient preferences, pharmacology and pain medications, non-pharmacologic pain management options, and recognition and management of OUD.
---
CEU'S Available
If you are new to ECHO-Chicago, please complete the registration form here to register for a series. If you have participated in an ECHO-Chicago series previously (not COVID series) or have any questions about these series, please contact Isa Rodriguez.
Key Words: ECHO, Opioid, Training
---