HARM REDUCTION: MEETING YOU WHERE YOU'RE AT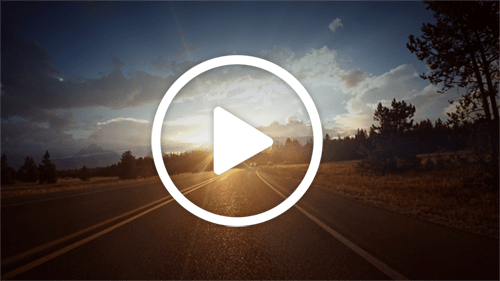 The road to recovery is different for everyone, but there are services available to make sure everyone can stay safe. No matter where you or someone you care about may be on that road, we can connect you to harm reduction services throughout the state.
Harm reduction services meet people where they're at to help them stay safe, prevent and manage disease, and prevent a fatal overdose. They are legal services and available throughout the state of Illinois. Simply put, harm reduction is about keeping people who use drugs alive and protecting their health.
Learn how to prevent and stop overdose, including how to access Narcan® (naloxone).
Find a Syringe Service Program or Overdose Education and Naloxone Distribution services site near you. Most of these programs offer Narcan® and training on how to prevent overdose.
Learn more about harm reduction services in Illinois
KEEPING YOU ALIVE AND WELL
Any positive change, whether it's having naloxone available, testing drugs for safety, using sterile drug use supplies, or getting tested for HIV and hepatitis C, are all steps that help people stay healthy while using drugs. Studies show that comprehensive syringe service programs (SSPs) are effective in reducing overdose deaths and play an important role in improving community health through preventing the transmission of disease.
MEET THE PROVIDERS
Harm reduction providers are committed to meeting people where they're at without judgement. Some of them have been down the same road. And all of them are here to help keep people who use drugs safer. "This journey that we're taking, it's not a solo mission," says Scott Fletcher, harm reduction provider in Southern Illinois. "It's something that we're doing together."
Listen to what providers across the state have to say about harm reduction.
Meet Cheryl, Deputy Director, Chicago Recovery Alliance (CRA)
Here's Chris, Program Director, Jolt Harm Reduction
Introducing Dr. Olt, Executive Director, Jolt Foundation
Listen to Jose, Recovery Support Services Case Manager, Community Outreach Intervention Projects (COIP)
Connect with Scott, Executive Director, The Community Action Place (TCAP)
UNTIL YOU'RE READY
We want you to get into treatment on your time, when you're ready. And the only way that's going to happen is for you to stay alive and well. Most harm reduction services provide links to treatment and, according to the CDC, new users of Syringe Services Programs are five times more likely to enter drug treatment and three times more likely to stop using drugs than those who don't use the programs.
HELP IS HERE
Wherever you are, whatever you need to stay alive and well, help is here.
---